"Just because you are going through something does not mean it defines who you are. I'm a walking billboard that miracles exist. Everyone loves an underdog!"

Cathy L. Parker, Founder
Established in 2018, I Rock My Scars believes that positive body image and self-care are crucial elements in the learning process of persevering during traumatic events in life. Empowering Rebels towards stability and finding purpose in their pain is our goal. Our mission is simple: Utilizing art, fashion, food, and music to provide affordable housing, retreats, support groups, and workshops for confidence, education, and inner healing. We cater to all people that have encountered unforeseen traumatic experiences, and envision healing the world mentally and emotionally.
I Rock My Scars started as a social media campaign by two-time young breast cancer survivor Cathy L. Parker. When Cathy was diagnosed in late 2014 at the age of 36, it was a shocking, life-altering event that would lead her on an unexpected, yet beautiful path: Towards turning pain into purpose.
As an experienced counselor, Cathy was astounded by the impact her diagnoses had on her mental health. While she was informed by her medical team what the physical implications would be, she did not expect to lose her self-esteem in the process. Not to be deterred, making the decision to take back her power and proudly display her scars, I Rock My Scars was born!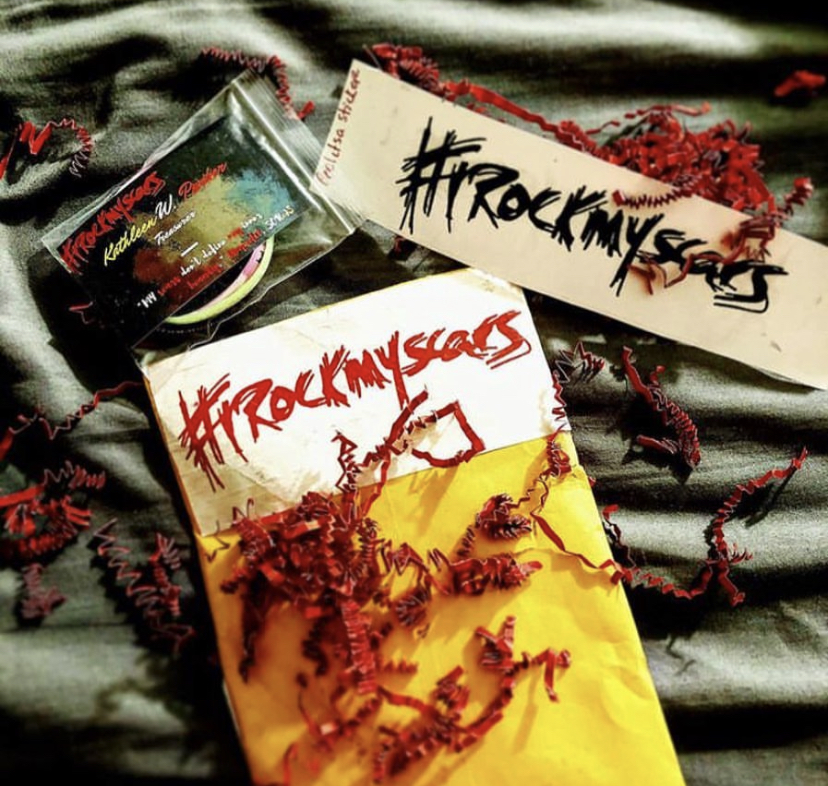 The general population is well-acquainted with identifying those affected by a deadly disease as soldiers in a battle for their lives, and as the community expanded, a common trend emerged: Vernacular around battles (especially "losing" them) proved hurtful and uncomfortable as it related to such an isolating and debilitating illness. Since many individuals are proud to advocate for others while questioning the status quo, "Rebels" became the term of endearment to describe these resilient, badass individuals.
We support our Rebels through the toughest periods of their lives with direct donations, sponsorships and volunteers. Art & music workshops, housing options, quarterly retreats, and events are just some of the ways I Rock My Scars promotes inner healing and the confidence to persevere. Our organization envisions a world mentally and emotionally healed. Please join our mailing list to stay updated on the latest news and consider making a tax-deductible donation, sharing your story, or volunteering today.